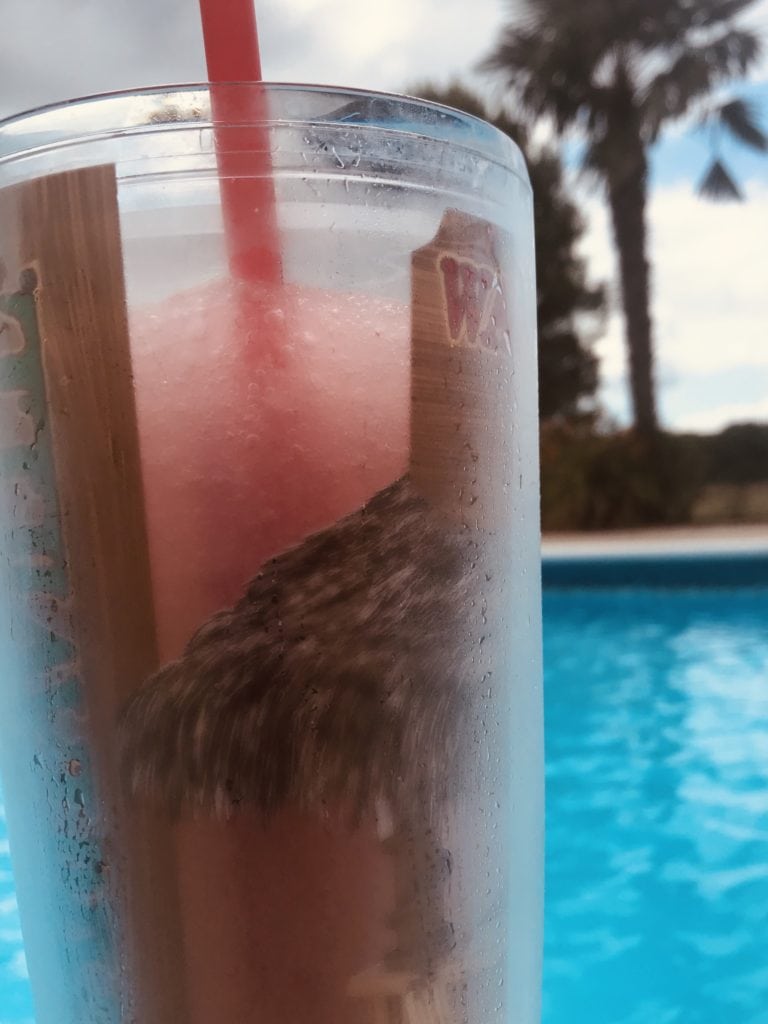 A delicious, frozen Lemonberry Libation was just a little something that I churngered up while hanging out at the dock this week on the boat. Talk about a girl getting giddy, let's just say that it is a little party in your mouth!
Delicious drinks happen;
like a whipped Lemonberry Libation
when there are friends hanging out:
This is what happens when we are hanging out with friends and can venture out with ingredients we normally would not purchase. One friend that was in from Illinois had Whipped Vodka. While another buddy from Alabama rolled in with a 2 liter of Minute Made Lemonade. If you've read my other post, you know I have a love for Raspberry Liqueur.
Frozen Lemonberry Libation blender full
I am going to be giving you the recipe for a blender full. Enough to serve at least 4, as a matter of fact you could just make up a batch to put in the ice chest for a day on the lake or picnic in the park. If you are not going to need this large of serving just half or only use one fourth of each ingredient.
This is super sweet, so that is why I reduced the amount of whipped vodka and use some regular. Should you enjoy yours really sweet use only the whipped vodka. This is a very versatile recipe, which you can change in many ways. Fresh lemonade with out as much sugar would lean to the tartness, and a high-end take on the cocktail.
This Delicious Frozen Lemonberry Libation
can be Dressed Up or Down
I can only imagine how cute a froufrou glass with the edge rimmed with a little sugar and a wedge of lemon would be, but we are lake living at the moment, so a Tervis Tumbler, lid & straw are about as good as it gets!
The video was a single serving portion and I used a Ninja Bullet to make on the boat. The recipe below is for a blender full.
Frozen Lemonberry Libation
Cocktail that's easy to make. 5 simple ingredients. Can be frozen or on the rocks. Sweet tart treat for adult palette.
Servings
4
12 oz servings
Ingredients
2

cups

Lemonade

Bottled/homemade/frozen/packets

1/8

cup

Raspberry Liqueur

di Amore' Raspberry is brand I used for this.

1/4

cup

Whipped Vodka

(Pinnacle is the only brand of this flavor that I've tried)



1/2

cup

Vodka

(Tito's, Rock Town, Skky my go too's)

Ice
Instructions
Put all liquids in the blender, add ice. Blend to consistency of choosing. These can me mixed ahead of time in a picture to pour over ice if you aren't a fan of frozen cocktails. Can be mixed and froze ahead of time for ice chest travel, too.
Notes
Color of drink will vary based on lemonade color.
Tip: If you don't over spike, where they won't freeze, you can make up ice cubes of mix to use. That way your drink stays just as yummy at the end, as when you started, instead of beginning to have that water down flavor.
How to properly enjoy…
Best when shared with good friends!
This is a tasty recipe that I am sure that the Southern Cabana Boy will be memorizing. Be fearless & have fun. Make sure you share this recipe with some of your friends, or try one of our others. Don't drink & drive… Enjoy this life, cause this ain't dress rehearsal!
Always live in a rhapsodyville state of mind!
Trina